Axle Workout
Affordable, Connected Fitness From Anywhere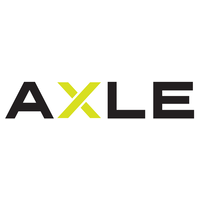 Workout With a Pro from Wherever You Want
Axle is a full gym in one tool, with on-demand workouts.
What sets us apart is how we pair you with an Axle-certified expert instructor who will help you on your journey to better health and fitness.

The Axle Workout combines a one-of-a-kind rolling barbell with live and on-demand classes taught by expert instructors for a world class fitness experience from anywhere.
Axle Workout accepts Affirm, Apple Pay, PayPal and Google Pay.
New Stores
Recently Added