Bear Mattress
Sleep Recovery for Modern Life

Smart Technology for Better Sleep
Whether you like memory foam or a more traditional feel, each of our mattresses have covers woven with Celliant Sleep Technology, proven to help you doze-off in one, two, zzz.
Amazing Comfort & Support
With Bear you can choose from high-quality memory foam or premium pocket coils to provide pressure-relief, spinal-alignment and pain-relief where you need it most.
Wake-Up with More Energy
Combining Celliant's smart yarn technology with highly-rated comfort and support layers, Bear offers three mattress options clinically proven to provide you a better sleep, so you can start your day fresh.

Financing as Low as 0% APR*
We offer financing through Affirm so that you can pay for your order over 3, 6, 12, or 18 months at 0-30%* APR. Start with a fast and easy online application, don't worry, it won't affect your credit score.
Companies that Give Back
Proud Partner with Good Sports
We want to help every child benefit from sports and physical activity.
Why We Partner with Good Sports
Good Sports gives all kids the lifelong benefits of sport and physical activity by providing equipment, apparel and footwear to those most in need.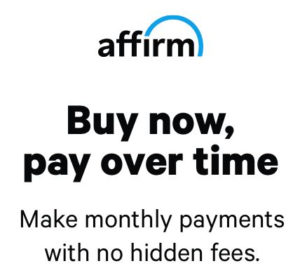 What Is Bear Mattress Made Of?
Bear Mattress Original model features a blend of polyester and Celliant fibers cover for breathability and moisture-wicking. The Bear Performance Foam comfort layer offers pressure relief and cooling, while the high-density transitional and support layers ensure proper spinal alignment and durability.
Who Makes Bear Mattress?
Bear Mattress is made by Bear Mattress LLC, a US-based company that was founded in 2015. The company designs and manufactures mattresses, pillows, and other sleep accessories, with a focus on using innovative materials and technologies to provide comfortable and supportive sleep. The company is headquartered in Hoboken, New Jersey, and their products are made in the USA. Bear Mattress has become a popular brand in the online mattress industry, with a reputation for quality and customer satisfaction.
Where Is Bear Mattress From?
Bear Mattress is a US-based company that was founded in 2015 and is headquartered in Hoboken, New Jersey. The company designs and manufactures their mattresses, pillows, and other sleep accessories in the USA, and they source materials from both domestic and international suppliers. While Bear Mattress products are primarily sold in the US, they do offer shipping to some international locations.
How Long Will a Bear Mattress Last?
The lifespan of a Bear Mattress can vary depending on a number of factors, such as usage, weight distribution, and maintenance. However, on average, a Bear Mattress is expected to last between 7 to 10 years with proper care and maintenance.
To help extend the life of your Bear Mattress, it is recommended to rotate the mattress regularly (once every 3-6 months) to promote even wear. Additionally, using a mattress protector can help prevent spills, stains, and damage from affecting the mattress.
While Bear Mattress offers a 100-night risk-free trial period and a 10-year limited warranty, it is important to note that the warranty coverage is limited to manufacturing defects and does not cover normal wear and tear, misuse, or accidental damage.
New Stores
Recently Added