Boiler Central
Buy Online Boilers With Buy Now Pay Later Finance Available on All Boilers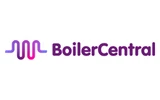 Boiler Central is the best home boiler service in the UK. We offer households the option to install a brand new boiler in their home as soon as the next day.
Can I Pay Installments for a New Boiler?
We attend your property and install a brand new A rated boiler that you can buy today and not pay a penny for up to. 12 months! We even offer interest free finance and you can pay with Apple Pay, Amazon pay, Google Pay & PayPal for security.
About Boiler Central
At Boiler Central, we come to work every day to solve the biggest problem in the boiler industry. Everyone who is looking for a new boiler should be able to get a price online. Boilers are actually quite simple, especially to us when we install thousands each year. The reason why installers prices vary so much if you go down the old route of getting 3 quotes is that some are more greedy than others.
At Boiler Central, we give our customers fixed prices on new boilers, and anything that may cost us a little more is included in the cost because we wear that cost. Our mission at Boiler Central is to make the boiler industry transparent and to give all customers fair, fixed, and final prices online. Oh, and we was the first and only company to offer 15-year warranties on the UK's top-selling Viessmann boilers.
New Stores
Recently Added