Decluttr
The Smart Way to Buy and Sell Tech

Decluttr is based in Kennesaw, Georgia and was founded in 2014. Decluttr is a free platform or app where you can make money by selling old or unwanted collectibles and gadgets such as cell phones, tech, CDs, DVDs, games, books and more. If you are interested to sell your stuff, just head over the Decluttr's site or use the app and enter or scan the barcode number from your items. Once you've entered the item's information, they will give you an instant valuation with the price they'll pay you for that item. The site also sells a huge range of refurbished cellphones (including iPhone, Android and Samsung Galaxy), gadgets, wearables, gaming consoles, etc. with 1 year warranty.

This company also provides "Tech Price Promise" that guarantees you will receive the first price they offer or they'll send the item back to you if not. You can ship your stuff to them for free. Once they received your item and made sure everything is in good enough condition, you'll get paid right away.
Decluttr accepts Klarna to buy now, pay later. Select Klarna at checkout to buy now and pay later. Spread the cost of your purchase over time with convenient, stress-free payment options. It is easy, safe to use, and you're always covered by Klarna's Buyer Protection.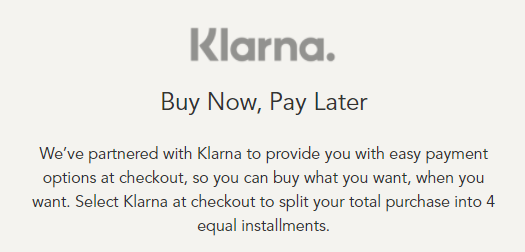 New Stores
Recently Added