Ginny's
True Shopping Convenience
Ginny's is an online catalog merchant that has been around since 1990. The brand has grown into one of the largest catalogs and online retailers in the United States, providing consumers with unique and appealing products under the home, health, and personal categories. You'll find the most useful and cool items for every need and occasion in the Ginny's catalog.
Ginny's Online Catalog Shopping & Buy Now Pay Later
With its revolving line of credit, you may be offered the option to "Buy Now, Pay Later" for the products you buy from the site and pay them in easy installments in up to 47 months. They have quick approval process, $0 annual fee and low monthly payments for as low as $10 a month.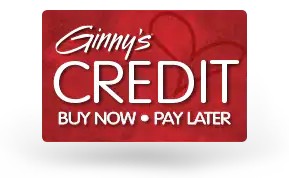 New Stores
Recently Added