Home Shopping Network, also known as HSN, is an American free-to-air television network. It is the second-largest shop-at-home television network in the United States. It broadcasts unique products 24 hours a day via cable or satellite reaching millions of customers in the United States and around the world. Its main products are health and beauty, home and entertainment, fashion, electronics, and more.
HSN offers a FlexPay option. This option lets their customers pay the item they want to purchase into up to five equal monthly payments. The monthly payment is automatically billed to the credit card or debit card. The first billing includes monthly installment, tax, and shipping fee. HSN verifies credit and may review credit report before approving the orders.
HSN also offers their own store credit card that comes with VIP perks including no annual fee, ExtraFlex on all beauty fashion and jewelry, VIP easy returns, $5 in spendable Ka$h up to 6 times per year, 12-month VIP financing on electronics, home, kitchen and select items priced at $399 or more.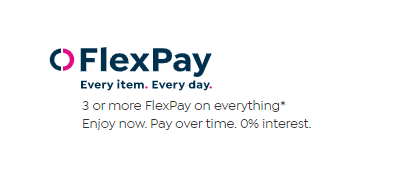 Companies That Give Back
It's the heart of everything we do. HSN Cares is dedicated to empowering women and helping families in times of need. We're motivated and inspired by the generosity of our customers and team members. Together, we can make a difference.
HSN Cares is dedicated to empowering women and helping families in times of need. We partner with St. Jude Children's Research Hospital® so that families never receive a bill for treatment, travel, housing or food. Because all a family should focus on is helping their child. To learn more, visit www.stjude.org.
Nest is a nonprofit 501(c)(3) building a new handworker economy to increase global workforce inclusivity, improve women's wellbeing beyond factories and preserve important cultural traditions around the world.
New Stores
Recently Added