QuadPay allows you to buy what you love with your current credit or debit card and automatically split the purchase amount into 4 interest-free payments, spread over 6 weeks time with 0% interest. There are no fees if paid on time.

List of Stores that Accept Quadpay to Buy Now, Pay Later
Click on individual online store logos for more information about that store and to shop.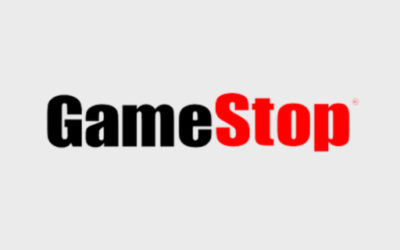 GameStop Corp. is a video game, consumer electronics, and gaming merchandise retailer that is based in Grapevine, Texas, USA. The company operates more than 5,000 retail stores around USA, Canada, Australia, New Zealand, and Europe. The company was established by...
Quadpay was created for shoppers to make their purchases less complicated by using suitable and modest method of payment. It's like giving them the power to buy what they need now, and pay it over a suitable amount of time without having to think about hidden fees. It's now one of the fastest growing free service specially made for consumers.
The co-founder of Quadpay, Adam Ezra, said that the main key to Quadpay's success is in focusing on creating the most consumer-centered payment option out there. Since traditionally, other companies that are offering installment payments are now only focused on making money from the consumers. Whether it's through charging APR or they claim it to be interest-free but they charge them with penalizing late fees. He said that when they set up Quadpay, their number one and only ambition is to always put the customers first.
But is it worth it? Let's see how it works;
You'll need to choose which option you want when you check out your purchases with one of their retail partners.
You have to link an existing debit/credit card to your Quadpay account.
It will automatically divide your payments into four equal parts and deduct them using the card you linked on the given schedule.
Approval can be given to you in just a few minutes since they use an advanced process, so long as you enter a few necessary pieces of information. Now, if you get approved, you'll only have to pay for 25% of the total amount. The rest will be divided and paid over the next six weeks.
How Much Does It Cost
As mentioned earlier, it's a free service that lets you enjoy your purchases without the hassle of hidden charges or interest creeping at your door. However, if you're unable to make the payment on time, only then you'll be charged for a late fee. Usually the charge is for $7 for the first day that you're late and another $7 if you're late for a full seven days. But if you ever feel like you're not going to make the payment on the day it's due, you can contact them ahead of time and explain your situation. They may be able to help you out by moving your payment date, but that's still not guaranteed.
How To Sign Up
It's pretty simple. Just choose the Quadpay option when you're about to check out or just create an account on the Quadpay website. Enter the necessary information including your birthday, phone number and your debit or credit card. Also, you'll have to meet the basic requirements such as the following:
You must be living in the US.
You have to be at least 18 years old with the capability of entering into a legally binding contract.
A verifiable and valid mobile phone number.
Most importantly, you must have a US debit or credit card.
What Customers Can Get
No added charges. Quadpay is free to use and doesn't include any interest charges.
They'll be sending you a text and email notification before the payment is about to be processed. So you won't have to wonder how and why youre money was drafted from the bank.
Manage your account easily. Just sign in to see orders and account information. You can also view your future payments all in one convenient location.
Earn rewards and points. You can start earning points as soon as you link you credit card to your Quadpay account and start making purchases.
Early payments. While some will ask you to pay for the installment, and charge you for an early payment fee, Quadpay lets you pay ahead of time or pay for multiple installments one time, with no added charges.
Refunds and returns. You can still process returns like you normally could and get refunded for them for the amount that you've already paid.
Get approved instantly. Complete the necessary information in full honesty and you will receive an approval result in just a couple of minutes. You can either do this when you're about to checkout or even before you start making your purchases by going to Quadpay's website.
Auto-deduct your payments. Payments are automatically deducted from the card that you linked to your Quadpay account. So you don't have to worry about when your next payment is going to be. Just make sure you have enough on the card so you won't be late on any payments.
No credit checks. While others run hard credit checks that will hurt your credit scores, Quadpay doesn't. All you need to provide is your mobile number, your date of birth and your credit or debit card. They'll never pull a hard credit check on you. So long as you make payments on time, you're good to go. Because all they want to do is take care of you.
Many entrepreneurs and regular consumers prefer this installment plan because it doesn't charge a service fee or interest, which gives anyone the ability to buy something today and pay for it later. But like other forms of credit, it can be abused if not handled properly.