Amore Beds
Love the Way You Sleep!

Amore Beds is a distributor of quilted and organic mattresses. They design their mattresses to have white fabric side up at all times. Their products are guaranteed to last 10 to 20 years but may last a lot longer with proper care. Rotating the mattress every 3 to 6 months is one of their recommended proper care. They offer standard sizes – Twin, Extra Large Twin, Full, Queen, King, and Cat-King.
Amore Beds offers easy and affordable financing so their customers experience how quality and organic their beds are. They have partnered with Bread financing, a financing company that offers overtime payment of 3, 6, and 12 months. Checking the rate will not affect the credit score. Shall the customer continues, rates given are from 5.99% to 29.99% APR.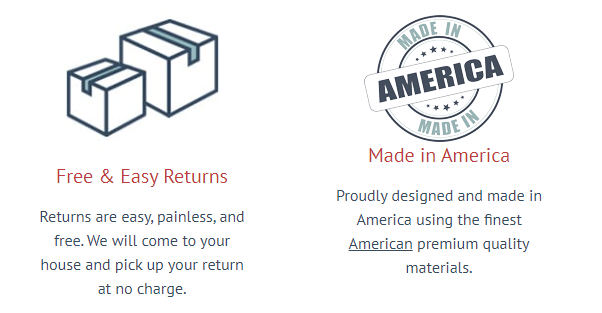 Companies that Give Back
Amore Beds has a "10x" program where we donate to the community one mattress for every 10 sold.
We have various charitable organizations that we are partnered with that we donate to at various times of the year. We also try to keep a stock-pile on hand in case of a catastrophic event that renders many folks without a mattress. The mattresses we donate are actual Amore Beds mattresses and not temporary shelter-pads (of which others are known for doing). Our mattress donations go to real families in need that are not looking for a temporary solution. At the moment, we are currently stock-piling for victims displaced by recent hurricanes.
New Stores
Recently Added