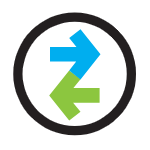 Founded in 2012, Zibby is a US based company that offers a lease-to-own program to help online consumers buy products from top retailers and pay over time. Basically, you will be provided with easy scheduled payments or Early Payment Option and at the end of the term, the item is yours to keep forever.
They've partnered with big merchants of electronics, furniture, mattresses, appliances and auto with an objective to provide affordable and convenient financing solution to consumers who want to make recurring payments for the products they need and also for people with low and evolving credit.
2020 Update – Zibby was purchased by Katapult. 
Stores that Accept Zibby/Katapult