Klarna allows customers the flexibility to make planned payments to buy now, pay later. The Klarna credit application is quick and easy. Then you pay after delivery within 14 days after you are sure that you are happy with your purchase.

List of Stores that Accept Klarna Financing to Buy Now, Pay Later
Click on individual online store logos for more information about that store and to shop.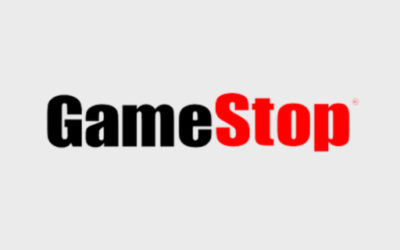 GameStop Corp. is a video game, consumer electronics, and gaming merchandise retailer that is based in Grapevine, Texas, USA. The company operates more than 5,000 retail stores around USA, Canada, Australia, New Zealand, and Europe. The company was established by...
Purchasing items then paying over time is currently making its way to the U.S. market. This is great news for all the shopping warriors. But is it really worth the hype? We will see then but first, we will tell you what the service is really all about.
Recently, we have just tried Klarna which is the newest in offering payment solutions service for e-commerce brands like TaylorMade, SONOS, Acne Studios, Daniel Wellington, etc. I just learned then that the company was founded by three business school students.

What is Klarna?
Klarna is based in Stockholm, Sweden Company that was established in 2005 for convenience in online shopping where we can enjoy the product first and pay afterwards. As the years pass by, it has become one of the largest banks in Europe and a payment solutions provider for millions of consumers.
How The Payment Method Works
Card payments via Visa, Mastercard, American Express as well as Paypal are accepted with their simple checkout process. Also, transactions are a breeze for returning customers. Another thing, Klarna is integrated with an extensive range of e-commerce payment services and platforms.
The Pros and Cons of Klarna
The Pros
Klarna is definitely your cup of tea just by reading the deals the listed here:
Exciting payment options offered
What we like about this provider is that they offer many payment systems such as direct payments, and especially the 'Buy Now, Pay Later' option to help entrepreneurs sell more because consumers are more likely to support.
Installment payment is allowed
They know that when people hear about installment options, it urges more customers to shop because there is no pressure paying the whole amount right after shoppers got bitten by impulsive decisions. Well, companies love this, triggering the people's emotions to shop.
Following what the customers want
Customers can then decide when and how they want the payment to be like. That's when the golden rule "The customer is always right" enters. Customers are given 14 or 30 days to settle the bill.
It lets you get paid
The innovative part would be Klarna pays for the products we put in the basket the moment we complete the purchase. They take the responsibility of collecting the payment and deals with refunds.
The Cons
Now, here is where the benefits and disadvantages weigh in. You might not choose Klarna due to the following issues:
Complicated refunding process
Refunding happens when customers are not happy with the items they receive. Unfortunately, I have heard recurring online complaints of those customers who are having a hard time with refunding due to their poor customer service, with failed purchases reports as well. Their customer service and technical support still need much improvement. Basic phone support is offered for merchants in the UK in a limited time from Monday to Friday and during office hours only. Since there is no phone support on weekends, either way, customers can send an inquiry via email or the brief help section found at the website. However, they do not respond to emails promptly.
Hidden fees
The list of pricing is not indicated when you visit their website. Isn't it ironic for a modern payment service company? Still, you can search it online at WooCommerce integration. Depending on what country they are accepting the payment, it varies based on the currency used by the consumer. Still subject to change, you can check out the rates below. You're welcome!
United Kingdom 2.49 % + 0,20 GBP
Austria 1.99 % + 0,35 EUR
Finland 2.75 % + 0,35 EUR
Germany 1.99 % + 0,35 EUR
Global* 2.79 % + 0,35 EUR
Netherlands 1.19 % + 0,25 EUR
Norway 2.79 % + 3.50 NOK
Sweden 2.79 % + 3.50 SEK
USA 2.99 % + (USD 0,30 applies on revolving account purchases)
It is up to merchants to decide how much value this helps their business. Either for high or low-volume merchants, this is clearly not the cheapest option available.
Paying in full with no rewards
Even when the 'Buy Now, Pay Later' option is available, remember that you can still pay the items that you have purchased immediately unless you opt to select that post-payment feature. Unlike in credit cards, did you know that you will not get bonuses on spending like cashback and rewards from Klarna when you pay in full? But yeah, I'm sure that you would want the former. Still, both merchants and shoppers would benefit from the service they are offering.
The Verdict
Although an innovative payment method is being offered by Klarna which we look forward to be brought by more companies soon in the industry, they still need to do their job of not causing hard to solve issues for both of their consumers and merchants. While they bring convenience in an optimized payment gateway, customer support must still be given utmost attention.