List of Stores that Accept Affirm Financing to Buy Now Pay Later
Click on individual online store logos for more information about that store and to shop.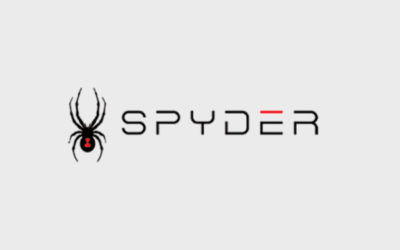 Spyder was founded in 1978 by David L. Jacobs and is based in Boulder, Colorado, United States. It also has a European central office based in Baar, Switzerland. The company manufactures high-end skiing apparel and is considered to be the world's largest ski specialty...
About Affirm Financing
Thanks to the technological improvement of the internet, one can easily make a purchase online. The internet has given a significant advantage to businesses to showcase their products and services to people around the world. At the same time, many people prefer to buy things online instead of the traditional method of shopping in the mall.
Additionally, shopping online brings a lot of perks such as getting better deals, lower prices, lots of options to choose from, and most of all, the convenience. Online shopping brings a lot of advantages. However, not all of us can buy things online and pay them promptly. While a lot of us might have credit cards or cash reserves in the bank, there are alternative ways in which you can make online payment easy and hassle-free, one of this is Affirm.
What is Affirm?
Founded in 2012 by Nathan Gettings, Max Levchin, and Jeffrey Kaditz, it is a financing company that offers microloans for consumers that wish to make an online purchase but don't have enough funds for it. The company provides clear and straightforward financing regulations to their customers.
How does Affirm work?
Like any other financing institution, Affirm will do a quick credit check for them to determine if the potential borrower can pay them back. Also, the credit score will dictate how much the interest rate will be. Moreover, if you are making a significant purchase and depending on your credit score, they sometimes require a down payment.
Once you are approved for the financing loan of your online purchase, Affirm will offer you three different payment options that suit your budget. You can pay them with their three-month term, six-month term, and up to 12 months payment term. All your monthly dues will include the principal loaned amount plus the interest. Once the transaction is done, Affirm will then pay the online merchant via online payment and will send you a monthly notification for your monthly dues.
How to apply for Affirm?
When you are done selecting your desired product or services, proceed to the checkout section and select Affirm. Once selected, it will prompt you an online application form, and you need to enter some essential information about yourself such as your complete legal name, personal email address, current mobile phone number, the date of your birth, and the last four digits of your SSN. When entering the said information, make sure to double-check all the details before hitting the ENTER since incorrect details could lead to the denial of your loan.
Moreover, for security reasons and to make the online purchase legit, Affirm will send you a text message containing the authorization code. You need to enter the correct code to the application form.
Once done, the processing of your loan application will only take a few seconds and Affirm will notify you if your applied loan is approved or not. If approved, you need to select your preferred payment options mentioned earlier. Before you complete the loan process, Affirm will provide you a clear summary of the loan, your fixed monthly payments, and the total interest. And once done, click the confirm loan button and proceed to the completion of your online purchase. After a month, expect an email notification or a text message from Affirm reminding you of your monthly obligations.
Affirm Benefits For Consumers
No hidden fees
The good thing about Affirm is that they don't have hidden charges such as service fees and prepayment fees. They don't also charge their customers, such as penalties for late payments.
Multiple Financing Loan
Unlike a personal or short-term loan, Affirm can lend a person multiple times. However, make sure that you maintain a good credit score.
It won't affect your Credit Score
Even if you are applying for multiple loans with Affirm, it won't affect your credit score. However, make sure to pay them if you want to build a good credit reputation.
Consistent Notifications
Before the day of your monthy due arrives, Affirm will make sure that you are consistently reminded of your payment obligations via email or text message. In this way, you can manage your budget so you can pay them back in time.
Better deals
Affirm is an excellent alternative to personal loans, short-term loans, or credit cards since most of the time, they offer lower interest rates and better deals. Specifically, interest rates range from 10% to 30%, and repayment periods can be three months, six months, or 12 months. It is also easier to apply and get approved in seconds compared to personal and short-term loans.
Online shopping gives us the convenience to purchase items we want anytime and anywhere. However, for some who can't make upfront payments or don't have the cash at hand, Affirm might be a good alternative. It is quick and straightforward and comes with simple loan terms with no hidden fees.